{Shop}

This site will advertise several products during the course of the project. Enquiries via email please.
T-Shirt several sizes SOLD OUT!!
Price 25 € T-shirt-Multiple "TIZ-Shirt" Edition of 150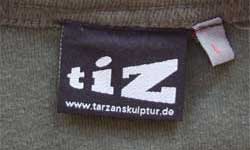 Men's: M - L - XL SOLD OUT!!
Ladie's: S - M - L SOLD OUT!!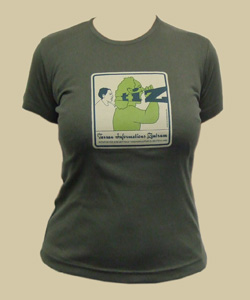 Collector's Edition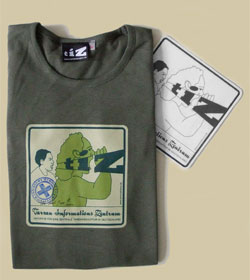 Edition of 50, signed and stamped, certificate plus bonus sticker. (Please note: Edition is not colourfast due to signature and stamp) at the price of €100 plus postage and packing.
Sticker TIZ 100 mm x 100 mm, UV proof and weatherproof on PVC film at the price of €2,50 (when purchasing 5 stickers €2 per piece) plus postage and packing
SOLD OUT!!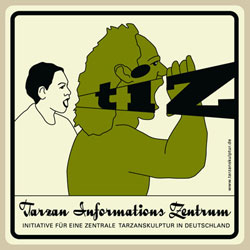 Limited Print Edition of 50, 200 mm x 300 mm
Hand-signed Print, stamped on Bodhicitta paper etc plus P&P
SOLD OUT!!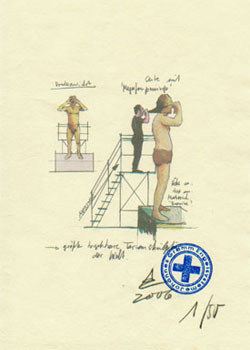 Free Download - mobile phone wallpaper/images Just click on the design of your choice-another window will open for downloading.
Wallpaper for Handy 480 x 640 px



Wallpaper for computerTIZ 1280 x 960 px